WELCOME TO
JESSE'S SLOOO GOOD
Southern Style Barbecue Sauce
We want to introduce you to our special barbecue sauces. The sauces are the original recipes that I developed when I was 18 years old in my mom's kitchen. I used the sauces in my restaurants for many years, which allowed me to connect with many followers that love my sauce.
My company is 100% minority-owned and registered with the Kentucky proud program. The distributors for my sauce are also minority owned and located in Louisville Kentucky with the capabilities of producing all the sauces that I need to ship.
I have four flavors of sauce: regular sauce, regular sauce sugar free, hot sauce, and wing sauce. I look forward to shipping my sauces to you nationally.
Comes in 6 Different Flavors
Regular BBQ Sauce
Sweet Heat BBQ Sauce
Wing Sauce
Sugar Free Regular Sauce
Bourbon BBQ Sauce
Habanero BBQ Sauce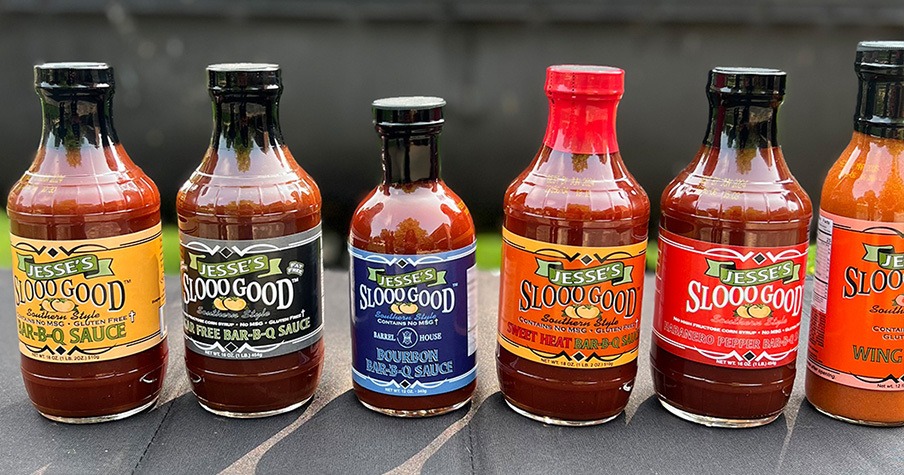 Original Recipe! By
JESSE MORRIS